Cesura // Acceso Issue #2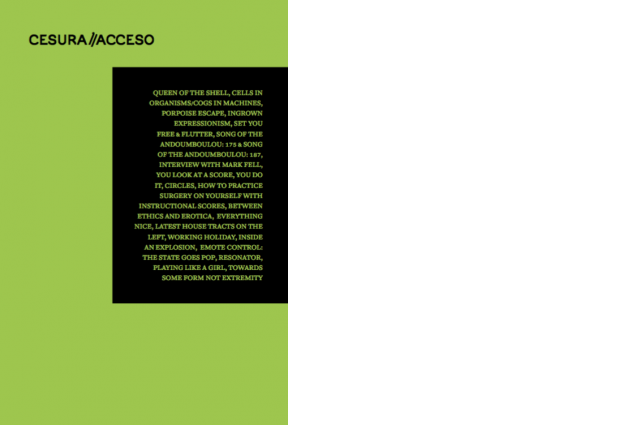 Cesura//Acceso Journal for Music, Politics and Poetics Issue 2 is out!
Cesura was formed in 2014 as a place to think through the politics of music. The first issue was published in 2014. They have since held workshops, talks, radio shows, and put on gigs exploring the politics of music, poetry and performance.
 
Contributors:
Paul Abbott, Larne Abse Gogarty, Kim O'Neil, Danny Hayward, David Morris, Nathaniel Mackey, Federica Frabetti, Irene Revell, ESW, Abject Subject Ensemble, Sophie Hoyle, Hannah Black, Naroder Bourniki, Paul Rekret, Clair Potter, Sacha Kahir, Byron Peters
and Tyler Coburn, Pil and Galia, Verity Spott
Login to purchase
Look inside book: