The Library Project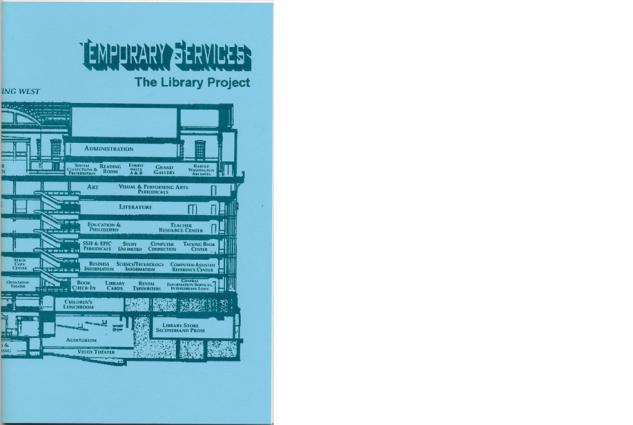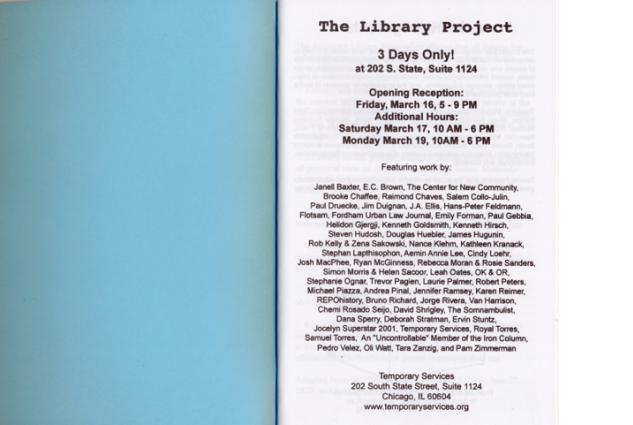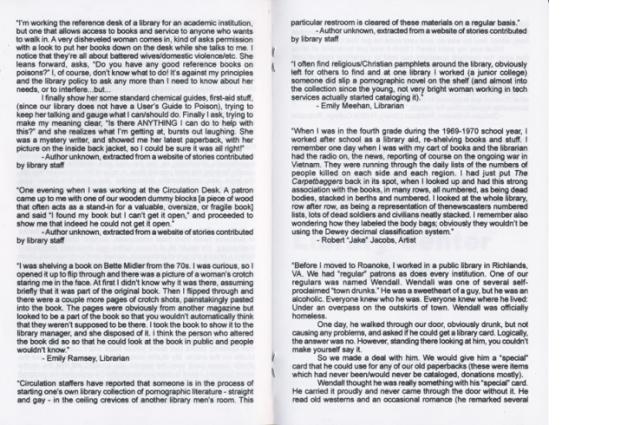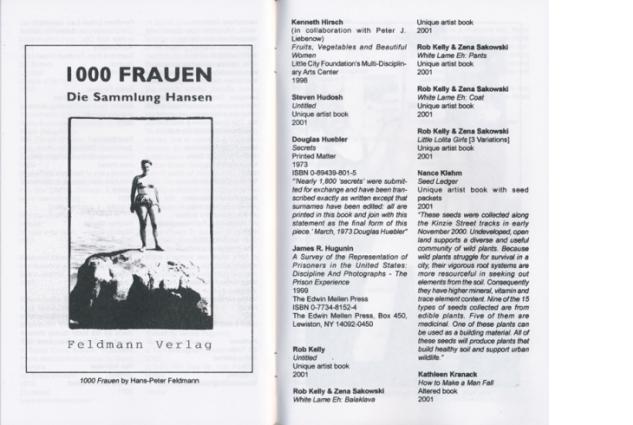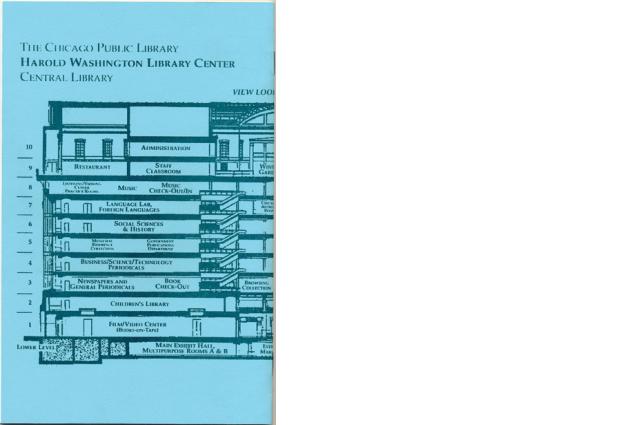 "The Harold Washington Library Center in Chicago is the largest municipal, public, circulating library in the country. The building opened on October 7, 1991 with over six million books and periodicals ready for the public to use. The Harold Washington Library is unquestionably one of the most important, prominent, and valued cultural institutions in Chicago. Despite its great size, beautiful architecture, massive holdings, and extensive art collection, Temporary Services feels that this library should offer the public a little more.
With The Library Project, Temporary Services is adding 100 new books and artists' projects into the library holdings through a donation. The library has not been told about the gifts they are going to receive. Every title has been checked against Harold Washington's catalog to verify that each book is not already owned by the library. Several books that are already in the collection, are being added in creatively altered new versions. We are giving the Library books that it has not acquired on its own. We believe these are books that it will probably want to keep. Nearly all of the books are brand new and most of them were published or created within the last few years.
Though composed almost entirely of books by artists, this gift will infiltrate all of Harold Washington Library and not merely the floor devoted to Visual and Performing Arts. Creating new juxtapositions of materials not normally possible in common library practice is one component of this project. Another major goal is to bring obscure, subversive, self-published, hand-made, or limited edition works by underexposed artists to a wider audience."
This is a reprint of the sold out first edition of 2001.