Publishing in the Realm of Plant Fibers and Electrons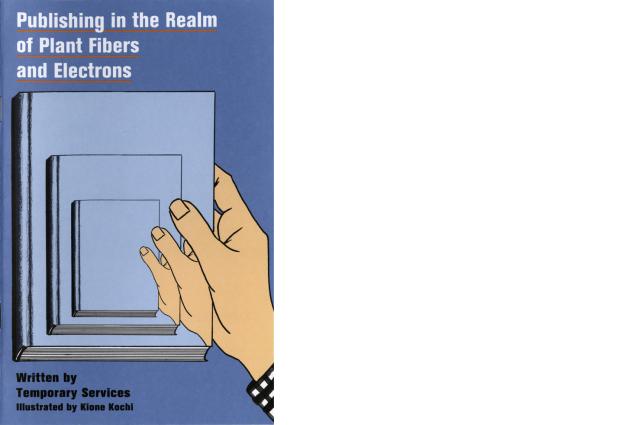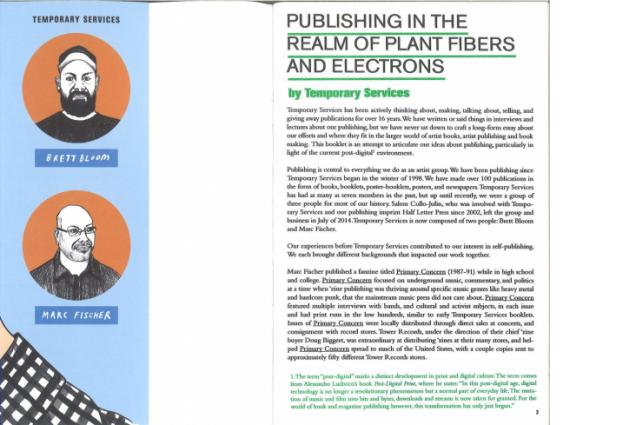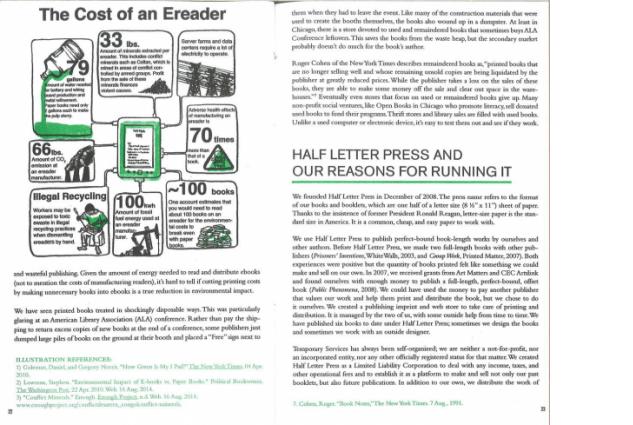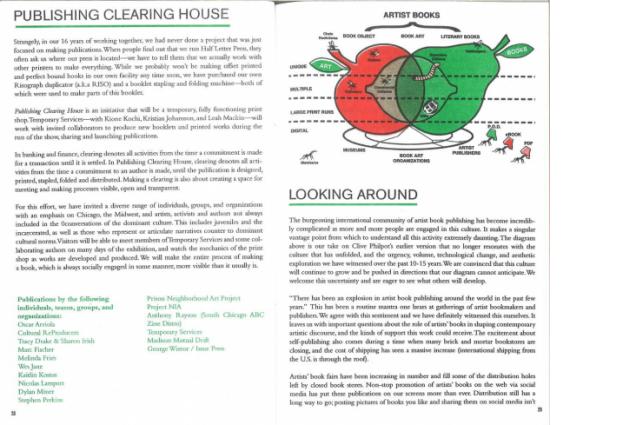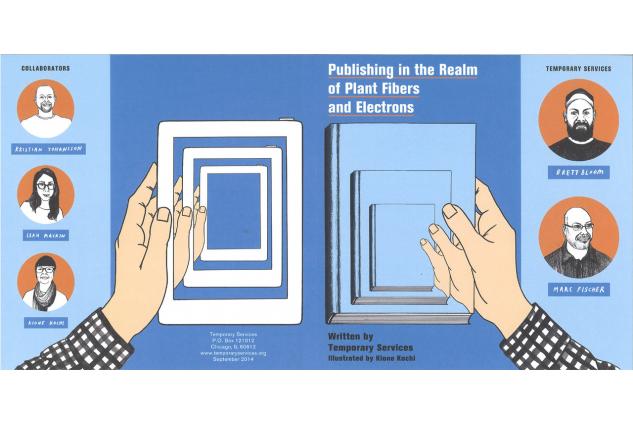 Temporary Services has been actively thinking about, making, talking about, selling, and giving away publications for over 16 years. We have written or said things in interviews and lectures about our publishing, but we have never sat down to craft a long-form essay about our efforts and where they fit in the larger world of artist books, artist publishing and book making. This booklet is an attempt to articulate our ideas about publishing, particularly in light of the current post-digital environment. It was published to be given away during the life of our temporary print shop called Publishing Clearing House.
Here is a description of that initiative:
In banking and finance, clearing denotes all activities from the time a commitment is made for a transaction until it is settled. In Publishing Clearing House, clearing denotes all activities from the time a commitment to an author is made, until the publication is designed, printed, stapled, folded and distributed. Making a clearing is also about creating a space for meeting and making processes visible, open and transparent.
For this effort, we have invited a diverse range of individuals, groups, and organizations with an emphasis on Chicago, the Midwest, and artists, activists and authors not always included in the conversations of the dominant culture. This includes juveniles and the incarcerated, as well as those who represent or articulate narratives counter to dominant cultural norms.