Modern Berlin Map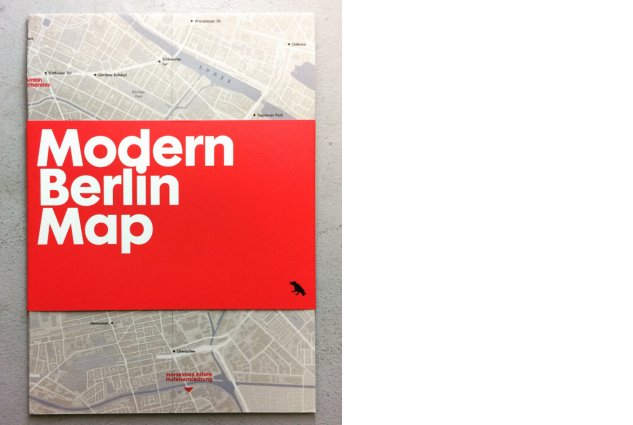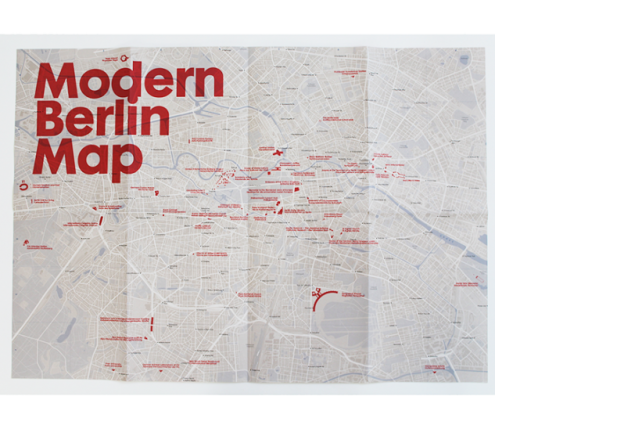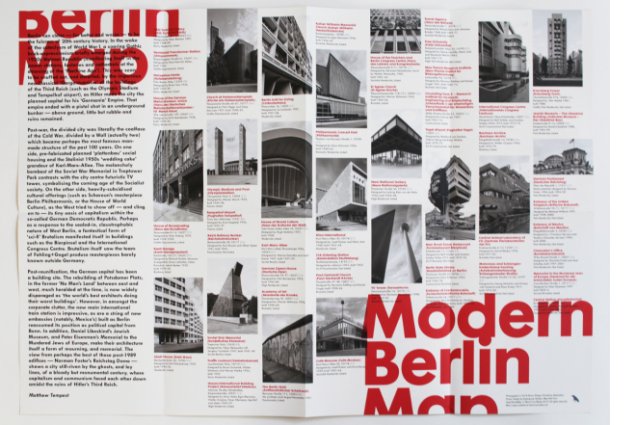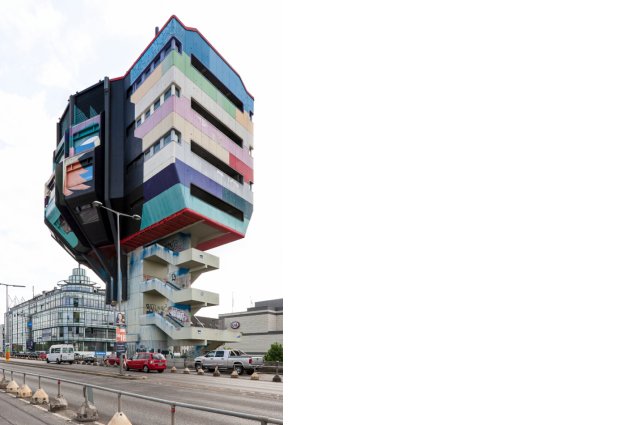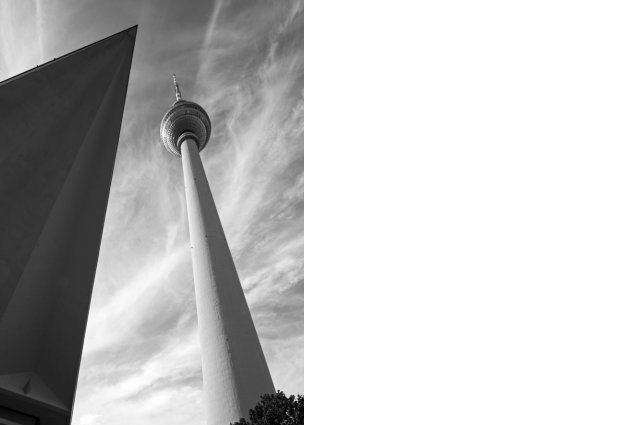 This two-sided guide includes a map, an introduction to Berlin's 20th century architecture by Matthew Tempest, photographs by Simon Phipps and details of fifty buildings representing the city's remarkable array of styles : Expressionist, Bauhaus, Fascist, Soviet Realist, Modernist, Brutalist, Post-Modernist and more.

Details for each building and structure include the location, date, architect or practice responsible, style and listing status. A wide variety of styles are represented on the M odern Berlin Map from the early Modernism of Bruno Taut's Horseshoe Estate and Mendelsohn's IG Metall Haus to the Third Reich's Olympic Stadium and Tempelhof Airport. The Cold War-era offers examples of Soviet Realism and Socialist Modernism along Karl-Marx-Allee, represented by buildings such as Café Moscow and Kino International, while West Berlin presents Scharoun's Berlin Philharmonic, Corbusier's Berlin Unit for Living and the multi-architect effort of the Hansa International Building Project.
The latter half of the 20th century is captured with a series of Brutalist masterpieces by architects like Fehling+Gogel, Werner Düttmann, Ralf Schüler, Ursulina Schüler-Witte and Gerd Hänska - many relatively unknown today. The originality of Berlin's architects during this era are featured with structures like Ludwig Leo's Umlauftank 2, Schüler and Schüler-Witte's Bierpinsel and Georg Heinrichs and Partner's Motorway and Schlangenbaderstrasse housing.

Post re-unification, the map concludes with post-modernist works such as Daniel Libeskind's Jewish Museum, Peter Eisenman's Memorial to the Murdered Jews of Europe and Norman Foster's Reichstag Dome. Matthew Tempest, journalist at EurActiv said: "No twentieth century city has more
ghosts than Berlin - and they live on in its buildings. From the Kafkaesque Brick-Gothic Expressionism of its Weimar-era factories and churches to the chilling pomposity of its gargantuan Third Reich monsters, from the post-war coalface of Communism and Capitalism facing each other down over its most famous edifice - the Berlin Wall - to little-known Brutalist and sci-fi socialist structures. Its rebirth as the continent's capital of cool comes with a blood-soaked and fractured past." The Modern Berlin Map is designed to affirm the value of these buildings and to inspire further consideration of modern architecture and Berlin's unrivalled recent history.